Michelle Aziz | SSW BSW MSW RSW
Social Worker, Psychotherapist,
Clinical Supervisor, Business Coach,
Clinical Director
Michelle has been practicing social work for 13 years and has been working in the field for 16+ years providing direct and clinical supports. Some of these settings include working in public and private clinical practice, clinical coordination, child protection, hospitals, palliative care settings, subsidized housing,  fund development, open custody residential homes for youth, and group homes.
Michelle first received a Social Service Work Diploma (SSW) from Algonquin College; a Bachelor of Social Work degree (BSW) with High Honours from Carleton University and a Master of Social Work degree (MSW) from the University of Toronto.
Michelle's MSW studies were in the field of Specialization in Gerontology and in addition, also completed a Collaborative Specialization in Aging, Palliative and Supportive Care Across the Life Course. Michelle continues to participate in continued learning, research and continued education opportunities to inform her practice and deepen her specializations.
Michelle's personal philosophy in care delivery is that each and every client deserves the highest quality of care and on an individual basis, ultimately enriching their quality of life and support through the life course.
Although Michelle completes new training and certification annually in a variety of focus areas, an example of her primary research and training include:
Specialized training in Palliative Care and Support across the Lifecourse;
Emotionally Focused Therapy for Families and Couples
Certified Clinical Trauma Professional with special attention in EMDR, CBT and Somatic Based Interventions;
Trauma Treatment and the Vagal System
Trauma Treatment and PTSD
Dialectical Behavioural Therapy
Pre-Marital and Marital Assessments and Therapy- Certification with Prepare-Enrich Canada
CBT and Internal Family Systems and Depression, Anxiety and Suicidal Ideations.
In addition to Psychotherapy and Counselling, Michelle also provides a training environment for clinical interns who are in the process of completing their graduate studies in the mental health field. These interns receive specialized training and also have the opportunity to work within the Community Outreach Program. Further, Michelle provides clinical supervision to graduates who require and/or request continued supervision in their private practice as well as Business Coaching in Private Practice Start-ups and continued Mentoring Support.
Michelle's continues to dedicate her practice time to teaching and training graduate students as a contract instructor at Carleton University in the MSW program.
Professional Registration and Memberships & Associations:
Ontario College of Social Service Workers and Social Service Workers (OCSWSSW) #817611
Canadian Association of Social Workers (CASW)
Ontario Association of Social Workers (OASW)

Rachel VanDasselaar | BA
Community Outreach Program Manager
Clinical Assistant
Volunteer Coordinator
Rachel wears many hats here at Unwavering Hope. She has a completed undergraduate in Social Work and Psychology. Community outreach is Rachel's passion. She loves to see the people around her thrive and be fulfilled. Her involvement with youth and leading worship continue to inspire and foster growth mindsets and development. Rachel's goals are to reach community members on a multifaceted level and help manage connections while promoting mental well being.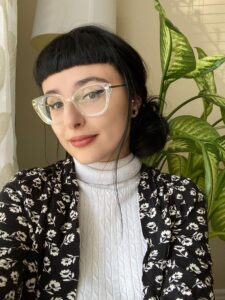 Ruxi Gheorghe | BSocSc, MA,
MSW RSW

Clinical Therapist Associate

Ruxi completed her Master of Social Work (MSW) at Carleton University. Prior to this, she completed a Master's degree in International Migration and Human Rights Law specializing in anti-human trafficking work. Ruxi has extensive experience working in non-profit, community, hospital and governmental settings in Canada and abroad. Ruxi strives to uphold an eclectic approach in order to create a treatment plan that serves the client's unique needs. Doing so, she offers a non-judgmental safe space where clients can feel heard and validated. Ultimately, her passions center on creating collaborative and meaningful changes towards the client's goals using attachment-focused, strengths-based, emotion-focused and trauma-informed approaches. Ruxi is now a permanent part of our team and is accepting new clients.
Professional Registration and Memberships & Associations:
Ontario College of Social Service Workers and Social Service Workers (OCSWSSW) #839991
Ontario Association of Social Workers (OASW) #20273

Kailey Seider | BA Hons. MSW

Clinical Associate Therapist
Kailey has recently completed her Master of Social Work (MSW) at Carleton University. She completed her Bachelor of Arts (Honours) in Psychology, minoring in Education, at Wilfrid Laurier University. She has background experience working with children and youth in different therapeutic and behavioural settings. In these settings she worked to support social-emotional growth and development while taking a compassionate, empathetic, collaborative and strength-based approach to practice. Kailey is highly focused on individual and community mental health and well-being and is motivated to deliver services to those who struggle with their mental health, in hopes to make a positive impact on their lives.

Madison Abraham SSW BSW MSW RSW

Clinical Associate Therapist
Madison Abraham is a new graduate from the Carleton University MSW program. She also has her Bachelor of Social Work degree from Carleton University, and her Social Service Worker diploma from Algonquin College, respectively. She has six years of experience in the social work field. Here, she has worked with individuals struggling with mental illness, addiction, trauma, homelessness and the intergenerational effects of colonization and the Residential School System. She utilizes a trauma-informed lens, grounded in Anti-Oppressive Practice.

Alexa Munroe Choquette
BMus CMT MTA MT-BC Clinical Intern RP(Qualifying)

Clinical Intern
Alexa is currently in the process of completing her Masters of Arts in Counselling Psychology from Yorkville University. In 2016, she completed her Undergraduate in Music with a specialization in voice performance at Dalhousie University, and then, in 2018 completed her Certificate of Music Therapy at Acadia University. She completed a 1000-hour internship for music therapy before doing her music therapy accreditation exam and becoming a full-time music therapist. She has worked with multiple populations and settings over the last several years, and her style is about providing an open, safe, comfortable, compassionate, and non-judgemental space for clients to explore their emotions. She hopes that in collaboration with clients she can help them work towards and achieve their goals, through cognitive-behavioural, psychodynamic, and humanistic approaches. She is passionate about her work and continuing to grow her knowledge and experiences in psychotherapy.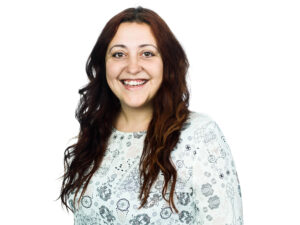 Rosa Palladini
MACP, RP (Qualifying)
Clinical Intern
Rosa has spent 20 years in the business sector cultivating client relationships as a sales executive, which has helped lead her to pursue her passion to work in the field of counselling.  She recently obtained her Bachelor of Arts Degree in Psychology with Distinction from Queens University and is currently completing her Master of Arts in Counselling Psychology at Yorkville University.
She is interested in helping individuals grow by increasing their self-awareness, giving them tools to navigate challenges, and supporting them in their journeys. Rosa provides a safe, welcoming space for clients so that together they can explore and process experiences, learn new perspectives,  and empower them towards reaching their therapeutic goals.
Rosa uses an integrated approach that draws on Emotion Focused Therapy (EFT), Cognitive Behaviour Therapy (CBT), Solution Focused Therapy (SFT), and Mindfulness therapy modalities.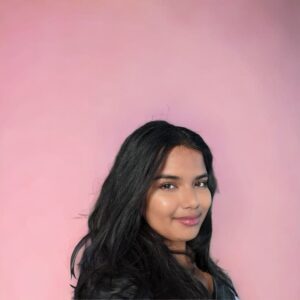 Shaambhavi Sharma BSc (Hons),
MSW Candidate
Clinical Intern
Shaambhavi is a Master of Social Work Candidate at Carleton University working under the supervision of Michelle Aziz, MSW, RSW. Shaambhavi completed a Bachelor of Science in Health Studies, studying human biology, physiology and mental health. She has a clinical background working with mindfulness and third-wave cognitive behavioural therapies with adults and seniors in hospital and clinical settings. She is committed to an anti-oppressive and inclusive therapeutic approach incorporating cultural humility and competency. She adopts an eclectic therapeutic practice weaving in trauma-informed cognitive behavioural therapies, emotion-focused therapy and Gottman therapy. She hopes to help individuals and couples navigate change and mental health struggles.
What's Next?
If you would like to explore if counselling is right for you at this time, please connect with me for a free consultation.